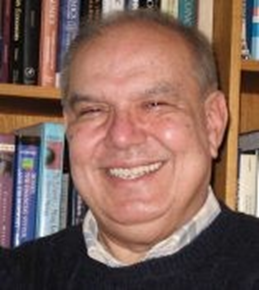 ALI T. AKARCA, PROFESSOR EMERITUS, UIC
Topic: "Economic Voting in Turkey: Single vs. Multi-party Governments"
Ali T. Akarca is a Professor Emeritus of Economics at the University of Illinois at Chicago with which he has been affiliated since 1975. He has also worked as a Research Associate at the Department of Public Policy Studies of the University of Chicago during 1978-1980.
His articles on the behavior of oil prices and their impact on the economy; the effect of tax rate changes on tax revenues; economic, social, and political determinants of election outcomes and of government performance; causes and consequences of coups; and economic and political consequences of internal migration have appeared in books such as Turkish Economy: Between Middle Income Trap and High Income Status, and Miracles in European Economies, and in journals such as Journal of Energy and Development, Resource and Energy Economics, Journal of Economics, International Advances in Economic Research, Public Finance Review, Public Choice, Electoral Studies, Southeast European and Black Sea Studies, European Urban and Regional Studies, Journal of Economic Studies, Middle East Development Journal, IZA Journal of Migration, and Insight Turkey.
His analyses and accurate predictions about Turkish elections regularly appear in the media.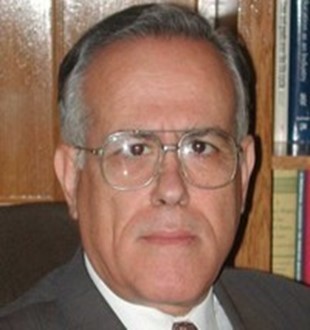 GEORGE C. BITROS, PROFESSOR EMERITUS, AUEB
Topic: "From the Athenian silver to the bitcoin standard: Private money
in a state-enforced free banking model"
George Bitros is Emeritus Professor of Economics at the Athens University of Economics and Business. He holds a PhD and an MA in Economics from New York University, and a BA from the Athens School of Economics and Business.
In 1976 he returned from USA to Greece in the position of Senior Research Associate in the Bank of Greece and three years later he moved to the Athens University of Economics and Business where he served as Professor of Economics until his retirement in 2007.
He has taught at New York University and Fordham University of New York; he has been research associate in the National Bureau of Economic Research (USA); and he has published extensively in major scholarly journals as well as books with several prestigious international and domestic publishers. While over the years his teaching and research focused on General Equilibrium, Industrial Organization, Managerial Economics, Cost-Benefit Analysis, and the fields of Capital Theory and Investment, more recently his research interests have centered on the linkages of institutions to social stability and economic growth.
On the academic front he has served also as Chairman in the Economics Department at the Athens University of Economics and Business; Co-founder and Co-editor of the Greek Economic Review (1979-1986); European editor of the Journal of Economic Asymmetries (2004-2009); Associated opinion contributor to the newspapers TO VIMA (1994-2005), TO KERDOS (2002-2007) and O FILELEFTHEROS (2018-2019), and on a freelance basis with several wide circulation newspapers and periodicals in Greece.
On the applied front he has held advisory posts in government, government commissions and major business concerns; And, not the least, on the social front he has contributed to the popularization of liberal ideas through TV and Radio presentations, as well as public talks and political activism.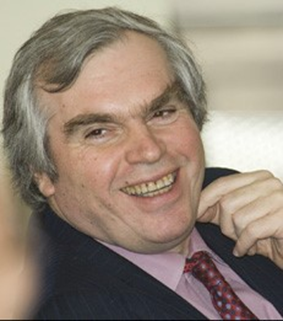 NICOLAS ECONOMIDES, PROFESSOR, NYU STERN'S BUSINESS SCHOOL
Topic: "Regulation of the High-Tech Sector in the US and EU"
Nicholas Economides is an internationally recognized academic authority on network economics, electronic commerce, and public policy. His fields of specialization and research include the economics of networks, especially of telecommunications, computers, and information, the economics of technical compatibility and standardization, industrial organization, the structure and organization of financial markets and payment systems, antitrust, application of public policy to network industries, strategic analysis of markets and law and economics.
Professor Economides has published more than 100 articles in top academic journals in the areas of networks, telecommunications, oligopoly, antitrust, product positioning and on the liquidity and the organization of financial markets and exchanges. He holds a Ph.D. and M.A. in Economics from the University of California at Berkeley, as well as a B.Sc. (First Class Honors) in Mathematical Economics from the London School of Economics. Previously, he taught at Columbia University (1981-1988) and at Stanford University (1988-1990).
He is editor of the Information Economics and Policy, Netnomics, Quarterly Journal of Electronic Commerce, the Journal of Financial Transformation, Journal of Network Industries, on the Advisory Board of the Social Science Research Network, editor of Economics of Networks Abstracts by SSRN and former editor of the International Journal of Industrial Organization.
His website on the Economics of Networks has been ranked as one of the top four economics sites worldwide by The Economist magazine.
Complete cv in: http://www.stern.nyu.edu/networks/cvnoref.html.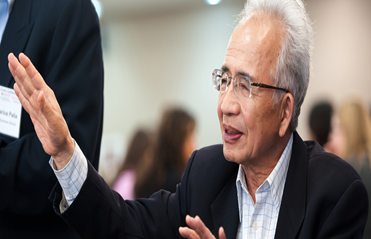 CHENG-FEW LEE, DISTINGUISHED PROFESSOR, RUTGERS U
Topic: "Financial Econometrics, Mathematics, Statistics and Technology"
Distinguished Professor of Finance, Rutgers University, September 1988-present. Distinguished Professor and Chairman of Finance, Rutgers University, July, 1988-September 1995 Chair Professor in Research, College of Management, National Taiwan University, April-June1998 Shaw Foundation Visiting Professor in Banking, Nanyang Technological University, Summer 1997 UOB Visiting Professor in Banking, Nanyang Technological University, Summer 1996 Wilson Wong Visiting Professor of Finance, The Chinese University of Hong Kong, Spring 1994 Visiting Full Professor of Finance, The Chinese University of Hong Kong, Fall 1993 Director, Center for Pacific Basin Business, Economics and Finance Research, June 1993-Present IBE Distinguished Professor of Finance, University of Illinois, 1982-June, 1988 Professor of Finance, University of Illinois-Champaign-Urbana, 1978-1982 Visiting Professor of Finance, Ohio State University, Spring Quarter, 1981 Ph.D. Director, University of Illinois, 1978-1988 Associate Professor of Finance, University of Illinois, 1976-1978 Visiting Associate Professor, State University of New York at Buffalo, Summer, 1976 Assistant Professor of Banking and Finance, The University of Georgia, 1973-1976.
Professor Lee is the Editor of the Review of Quantitative Finance and Accounting (RQFA), and the Review of Pacific Basin Financial Markets and Policies. He is the Director of the Conference on Financial Economics and Accounting, and the Conference on Pacific Basin Business, Economics and Finance. He has published more than 170 articles in journals including the Journal of Finance, JFQA, Accounting Review, Journal of Accounting Research, Review of Economics and Statistics, and Management Science. Professor Lee has written six books on corporate finance, portfolio management, business statistics and urban econometrics.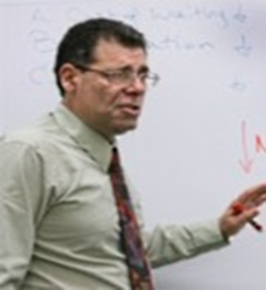 JOHN MALINDRETOS, PROFESSOR, WPUNJ, COTSAKOS BUSINESS COLLEGE
Conference Chair
Professor Malindretos brings diverse background in the areas of academia, entrepreneurship, and industry. He has made more than 100 presentations in finance, accounting, and management. Additionally, he has published nearly 100 proceedings, book chapters, and refereed journal articles. He co-authored a monograph in International Finance and was instrumental in bringing a scholarly journal to the Cotsakos College of Business, entitled The International Journal of Finance, of which he is the co-editor.
In addition to his academic experience, he has served as Money Manager at Salomon Smith Barney and Chairman of the Board of Directors of a Boutique Investment Bank for quite a long time.
His professional interests are in Money Management and International Finance. He holds a Ph.D. in Economics and Finance from Rutgers University with specialization in International Finance, Investments, and Corporate Finance.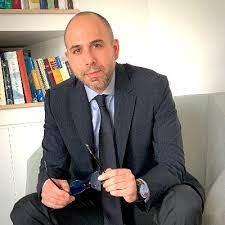 NICOLAS MASTROYIANNOPOULOS, PH.D.
Topic: "Innovation and Technology and their Transformation in the 21st Century of Cyprus"
Dr. Nikolas Mastroyiannopoulos has extensive experience and a doctorate from the University of Bristol, UK. in Biomedical research, Molecular and Cellular Biology. He also has a degree in Biomedical Sciences from the UWE University, UK.
He has been working in the Department of Molecular Genetics, Function and Therapy at the Cyprus Institute of Neurology and Genetics from 2006 and in 2012, he was appointed Lecturer and later Assistant Professor at the Cyprus School of Molecular Medicine (CSMM) and has supervised numerous, MSc, Ph.D. candidates and postdoctoral fellows.
Dr. Mastroyiannopoulos has been working in various basic and translational biomedical research projects with academic and commercial value for over 15 years. His research focused on developing Gene Therapeutic approaches for Muscular Dystrophies and genetic heart disorders.
He has established National and international collaborations with various academic and research institutions around the world, as well as a solid publication record with several peer-review publications and book chapters with considerable citations. Dr. Mastroyiannopoulos has attracted several grants in his field as principal investigator or collaborator from National and international funding bodies as well as private initiatives.
He has also served as an Elected Board Member of the Cyprus Society of Human Genetics as well as a national representative, in several European Cooperation in Science and Technology (COST) actions.
On March 4th, 2020, Dr. Mastroyiannopoulos was appointed Chief Scientist of Research and Innovation by H.E. the President of the Republic of Cyprus.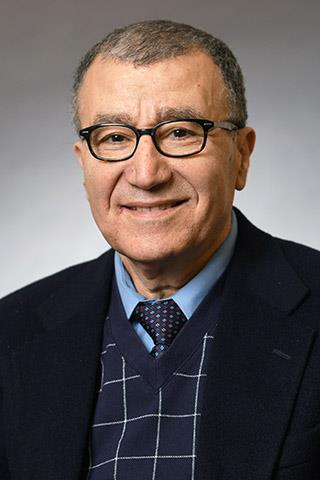 ARAV OUANDLOUS, PROFESSOR, SAU
Topic: "The Cryptocurrency Challenge"
Professor of Economics in the Business Department at Savannah State University ouandlou@savannahstate.edu
Savannah State University (SSU) is the first public historically black college or university in the state of Georgia and the first institution of higher learning in the city of Savannah. The school was established in 1890 as a result of the Second Morrill Land Grant Act, which mandated that southern and border states develop land-grant colleges for black citizens.
Later that year, the Georgia General Assembly passed legislation creating the Georgia State Industrial College for Colored Youths, which served as Georgia's 1890 land-grant institution until 1947.
A preliminary session of the Georgia State Industrial College was held in the Baxter Street School Building in Athens, Ga., before moving to Savannah in October 1891. Richard R. Wright Sr., was appointed the first president of the institution in 1891, which opened with five faculty members and eight students.
The college awarded its first degree in 1898 to Richard R. Wright Jr., the son of the founding president, who became the ninth president of Wilberforce University. Cyrus G. Wiley of the class of 1902 was the first alumnus to become college president in 1921, the same year the first female students were admitted as residents on campus. In 1928, the college became a four-year, degree-granting institution, ending its high school and normal school programs.
Upon the creation of the University System of Georgia (USG) in 1932, the college became one of the first members of the system and its name was changed to Georgia State College. Its name changed again in 1950 to Savannah State College, and the institution received initial accreditation from the Southern Association of Colleges and Schools (SACS) in 1955. The USG Board of Regents elevated the college to university status in 1996 and renamed
the institution Savannah State University.
GREGORY PRASTAKOS, PROFESSOR, DEAN STEVENS INSTITUTE OF TECHNOLOGY
Topic: "TBA"
Gregory P. Prastacos is the Dean of the School of Business at Stevens Institute of Technology, where he also serves as Professor of Management Science. He holds a bachelor's and a master's in computer science and a doctorate in operations research, all from Columbia University. Before joining Stevens, he was Professor of Management Science and Rector of the Athens University of Economics and Business (AUEB), Athens, Greece. Prior to AUEB, he was on the faculty of the University of Pennsylvania's Wharton School. He has held visiting appointments at a number of Universities and Research Institutes in Europe and Asia.
Dr. Prastacos' research interests are in the areas of analytics, innovation and technology management, and digital transformation. He has published 11 books and monographs and more than 60 papers in international academic journals and edited volumes. His papers have appeared in some of the top journals in his field, such as Management Science, Operations Research, Journal of Management, Journal of Business Ethics, Information and Management, Long Range Planning, and others. His book on "Managerial Decision Making" has been translated in Chinese and published by Tsinghua University Press (2011). Another recent book he co-edited on "Leadership through the Classics" has been published by Springer (2013).
For his work on the logistics of perishable inventory he has been awarded the Edelman Award by TIMS/INFORMS. For his work on financial management under uncertainty, he has been awarded the 1st prize of the Hellenic OR Society. His work on blood inventory management has been cited in the centennial issue of Science as exemplary OR work internationally. His work on competency modeling has been used worldwide as a basis for successful HR practice. His work on absorptive capacity has been selected among the best papers of the Academy of Management. In 2008, INFORMS honored him with an Honorary Medal for significant achievements in Operations Research. Throughout his career he has received numerous teaching excellence and exceptional contribution awards (2002, 2003, 2005, 2008, 2010) e-mail: gprastac@stevens.edu;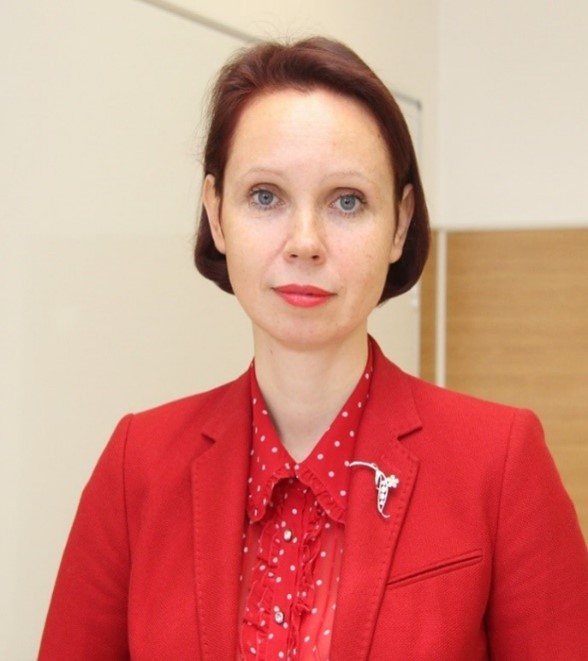 RAMONA RUPEIKA-APOGA, PROFESSOR, UNIVERSITY OF LATVIA
Lecture Topic: "Transform or Die – The Digital Transformation of SMEs"
Ramona Rupeika-Apoga is a Professor of Finance at the University of Latvia and the Head of the Department of Finance.
She has leaded and participated in several studies and research projects internationally and locally. She has more than 15 years of pedagogic experience in Latvian and European higher education institutions with specialization in EU Economic and Monetary Integration, International Finance, Banking Economics and SMEs.
She is an expert in Economics and Management Sciences of Latvian Academy of Sciences and the author of a great number of articles in Access to Finance for SMEs, Financial Risk Assessment and Management, Financial Globalization and more, published in several international journals.
She participates, as a leader in many European research projects among them a Nordic-Baltic network in Corporate and International Finance, the research project "Innovations in Latvian Companies and Industries for Competitiveness Enhancement within the Framework of Globalization", the think tank "CERTUS" on the research project "Riga as Financial Centre" and "Access to Finance" and INTERFRAME project "Latvian state and society challenges and solutions in an international context".
She is Editor at the European Research Studies Journal, International Journal of Economics & Business Administration, Journal of Applied Economics and Business, Journal of Finance and Financial Law and International Journal of Business and Economic Sciences Applied Research.
Professor Rupeika-Apoga co-edited the 2017 volume of Contemporary Studies in Economic and Financial Analysis: Issues in Finance: Current Challenges from Across Europe (with Simon Grima, Frank Bezzina, and Inna Romanova), and Guest Editor at MDPI Journal "Risks".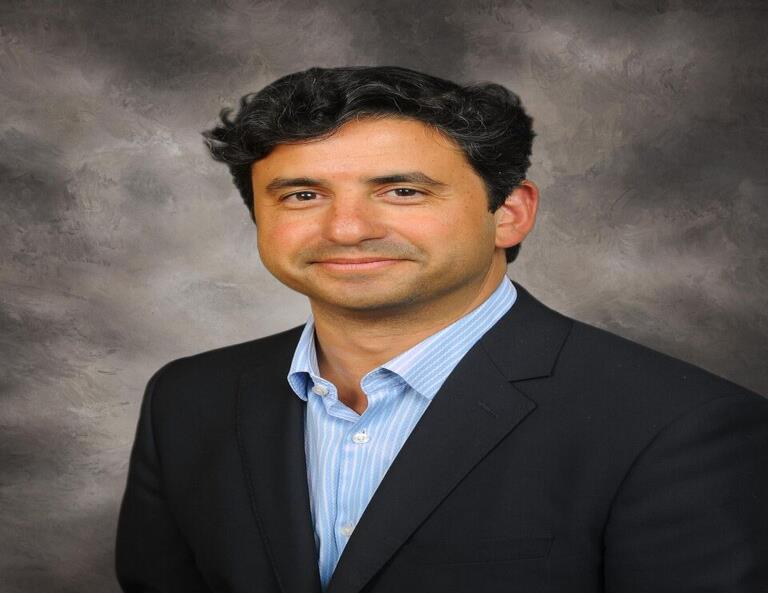 MICHAEL ALLEN SEEVE, CHAIR OF THE BOARD, WPUNJ
Topic: "Leadership"
Michael serves as President of Mountain Development Corp. and guides the firm's activities in close coordination with its executive team, professionals, and partners. Michael provides strategic leadership for the firm and works actively on many of the firm's projects.
Michael is a past President and of the New Jersey Chapter of NAIOP, which is the State's leading advocacy association for the commercial real estate development industry. The organization, which currently has more than 700 members just in New Jersey, focuses on public land use issues, professional advancement, and industry best practices.
Michael serves as Chairman of the Board of William Paterson University, one of the State's public higher education institutions and is a past Chairman of the University's Foundation. Michael serves on the State of New Jersey Uniform Construction Code Advisory Board. He is also Chairman of the Paterson Special Improvement District, a public private partnership active in the central business district of the State's third largest City. Michael is a past Chairman of the former Barnert Hospital Foundation.
Michael was recognized as Distinguished Friend in 2015 at William Paterson University's annual gala, as Barnert Hospital's Man of the Year at their 2006 gala and, in 2006, was named one of "Forty under 40" by NJ BIZ and received the same recognition in 2005 from Real Estate New Jersey magazine. He graduated from the University of Pennsylvania in 1992 and lives in Montclair, New Jersey with his wife Veronica and their two sons.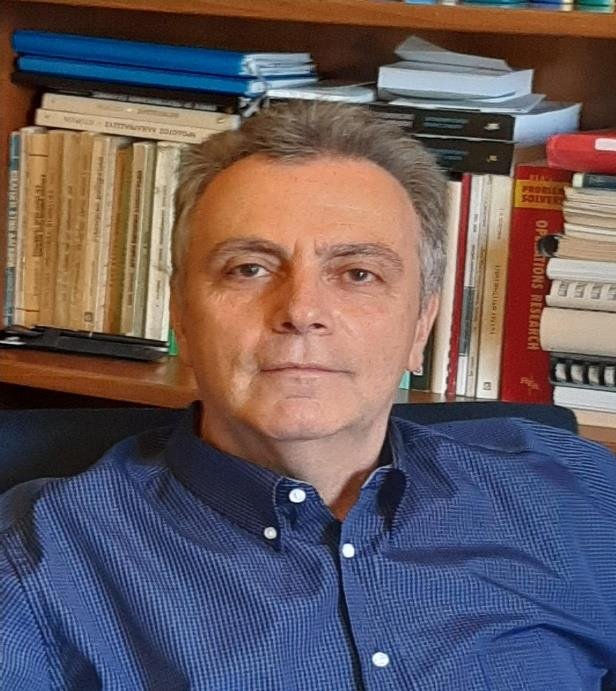 THEODORE STAMATOPOULOS, PROFESSOR, UNIWA
Conference Chair
Professor of Economics at the University of West Attica, Department of Accounting and Finance. He holds a Ph.D., in International Economics from the University of Piraeus, a Master of Science (D.E.A.) in International Economics and Finance from the University of Aix-Marseille, France, and a Bachelor's in Economics from the Athens University of Eco-
nomics and Business.
His research interests are in International, European, Applied and Political Economics as well as Economic Thought or Philosophy of Economics.
He has publications in international academic journals or collective volumes, and he has participated in international conferences, invited by academic editors of international journals, volumes, or conferences to act as a reviewer and Guest Editor. He is co-author in two textbooks for International Economics (1998) and Applied Statistics (1996).
He has professional experience as a Chief FX Dealer and CFO with OTE-Foreign Exchange Bureau S.A. (1996-2000), as well as CF&HRO with EDEKT-OTE S.A. (2000-2004) of HTO S.A. group.
He is member of scientific organizations (e.g., IAES, HDCA) and he was Research Fellow of the Centre de Recherche en Développement Economique et Finance Internationale (DEFI/GREQAM), Aix-Marseille School of Economics (AMSE), Aix-Marseille University, France.
He is the founder of the Graduate Program (MSc) in Accounting and Auditing, in the Accounting Department of the School of Management and Economics, of Hellenic Mediterranean University, in October 2009, elected Director until 2015-2016. He managed to transform the program into an inter-institutional one with the homologue Department of the University of Macedonia (Thessaloniki) since 2018-2019.
He is Guest Editor at MDPI for the journal "Risk and Financial Management" and Editorial Board member at ERSJ and IJEBA.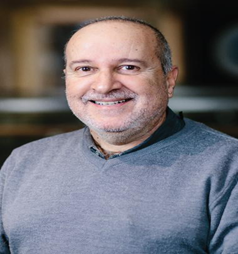 THANASIS STENGOS, PROFESSOR, UNIVERSITY OF GUELPH
Lecture Topic: "The Domino Effect of Preferential Trade Agreements"
Thanasis Stengos joined the Department of Economics at the University of Guelph in 1984, where he held a University Research Chair between 2014 and 2019. He received his B.Sc. and M.Sc. in Economics from the London School of Economics and Ph.D. from Queen's University.
He currently serves as Associate Editor of the Journal of Applied Econometrics, Empirical Economics, Economics Letters and he is co-editor of the Review of Economic Analysis. His research has been published in journals including the Review of Economic Studies, European Economic Review, International Economic Review, Economic Journal, Journal of Monetary Economics, Journal of Econometrics, The Review of Economic and Statistics, Journal of Applied Econometrics, Journal of Business and Economic Statistics and Journal of Economic Growth.
Selective publications:
"Endogeneity in Semiparametric Threshold Regression" Econometric Theory, forthcoming (with A. Kourtellos and Y. Sun).
"Measuring the presence of organized crime across Italian provinces: A sensitivity analysis", European Journal of Law and Economics, 2021, 51, 1, 31-95 (with G. Bernardo, I. Brunetti and M. Pinar).
"Modelling the Effect of Competition on US Manufacturing Sectors' Efficiency: An Order-m Frontier Analysis" Journal of Productivity Analysis, 2020, 54, 1, 27-41 (with M. Polemis and N.Tzeremes).
"Revisiting the impact of financial depth on growth: A semi-parametric approach" Finance Research Letters, 2020, 36(C) (with M. Polemis and N. Tzeremes).
"Democracy in the neighbourhood and Foreign Direct Investment" Review of Development Economics, 2021, 25, 449-477 (with M. Pinar).
Measuring Human Development: A Stochastic Dominance Approach" Journal of Economic Growth, 2013, 18, 69-108 (with M. Pinar and N. Topaloglou).
"Economic Development and the Return to Human Capital: A Smooth Coefficient Semiparametric Approach" Journal of Applied Econometrics, 2006, 21,111-132 (with T. Mamuneas and A. Savvides).
"Nonlinearities in Cross-Country Growth Regressions: A Semiparametric Approach" Journal of Applied Econometrics, 1999, 14, 527-538 (with Z. Liu).
"Semiparametric Specification Testing of Non-nested Econometric Models," Review of Economic Studies, 1994, 61, 291-303 (with M. Delgado).
"Measuring the Strangeness of Gold and Silver Rates of Return," Review of Economic Studies, 1989, 56, 553-568 (with M. Frank).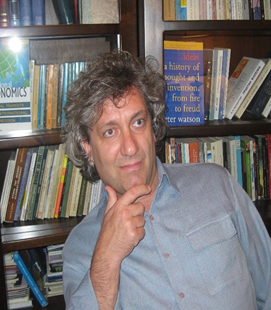 DR IOANNIS TACHMATZIDIS, MALAMA – INSTITUTE
Lecture Topic: "Istamology on Psychology of Changes"
Dr Ioannis Tachmatzidis, MALAMA – INSTITUTE FOR PSYCHOLOGICAL APPLICATIONS (ΙΨΕ), GREECE WWW.IPSE.GR; INTERNATIONAL CENTRE OF ISTAMOLOGY (ICIS), e-mail: tachmatzidis@ipse.gr is a Psychologist, Psychotherapist and Neuropsychologist with long experience in education, clinical practice and consultancy. He taught Psychology at UK Universities such as King's College London, Cardiff University, South Bank, Glamorgan. Also, he worked as Psychologist in London and researcher for UK government projects.
His studies include a Ph.D. in Cognitive Psychology and Neuropsychology, M.Sc. in Psychology of Education, M.Sc. in Research Methods and Master's in Business Administration (M.B.A.). He is involved in a series of professional specializations and international collaborations in the field of Psychology, Psychotherapy and Management. He is an accredited international Supervisor and Trainer/Fellow in Interpersonal Therapy.
He is author of scientific books and articles. Other activities include numerous professional trainings, academic lectures, workshops and public presentations.
Dr Tachmatzidis is co-developer of the "Istamology" approach on business and of the "International Centre of Istamology (ICIs)". Consultant and Trainer in strategic management and strategic communication.
Scientific Committee Member of international conferences, Associate Fellow (AFBPsS) and Chartered Member (CPsychol) of the British Psychological Society. Member of the International Strategic Management Association.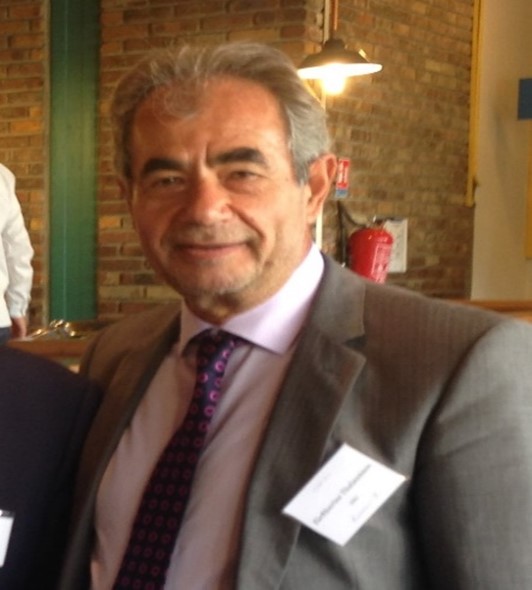 PROFESSOR ELEFTHERIOS I. THALASSINOS
Conference Chair
Professor of Quantitative Methods at the University of Piraeus, Greece (1984-2021), Affiliate Professor of Finance at the University of Malta, Visiting Professor at the Open University of Cyprus.
He is Editor-in-Chief of the European Research Studies Journal, the International Journal of Economics and Business Administration and the International Journal of Finance, Insurance and Risk Management. He is also the Founder of the International Conference on Applied Business and Economics (ICABE).
He participates as editorial board member in various journals, external advisor in European projects and international consultant. His professional experience includes, quantitative analysis, technical and financial analysis, banking, business consulting, project evaluations, international business, international finance, and shipping.
He has an extensive record of lecturing in several Universities around the world (Europe, America, Asia), participating in international conferences as a keynote speaker, coaching Ph.D. students, cooperating in projects and scientific initiatives through a worldwide network channel.
He has a long track of publications in many journals, collective volumes, and chapter books. Among them a publication as a Chapter Book in the World Scientific Handbook in Financial Economic Series, Vol. 5, dedicated to the memory of Late Milton Miller, Nobel prize winner in Economics in 1990.
Parallel to his academic career he has performed as Banking Director for 12 years, Ministerial Advisor for 6 years, Public Servant for 4 years and Independent Consultant for a long time.